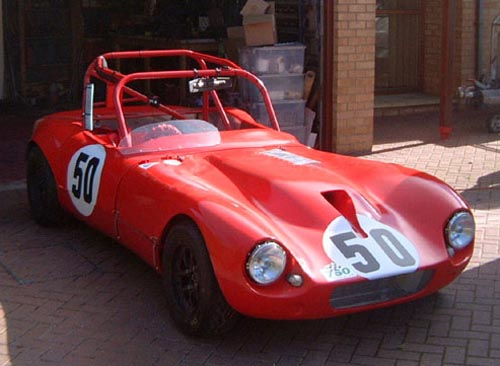 This site is all about building and racing various kit cars. We started with a Westfield back in 1999, you can see the details here. After that I couldn't stop myself and we progressed in double quick time to a Dax Rush which is again documented here in lurid, one might even say obsessive, detail.
At about that time, and if I'm honest because the Dax had never really measured up to the Westfield, we decided to go racing and started building a Fisher Fury to race in the 750 Motor Club's RGB race series.
That's been going on for a good while at the time of writing.
However, I've recently got the car building bug again (it appears to be a serious infection) and I've started building a Sylva Spectre, again to compete in RGB. To be honest, I just fell in love with the look of it… I'm out on a bit of a limb this time as no-one knows if the Spectre will race well. However, I shall do what I can. If nothing else I'll get frustrated and fascinated along the way.
I used to write this site using hand-crafted HTML and you can see all of this stuff here but I'm now using WordPress, mainly because I'm lazy but also because it makes some things better, such as including an easy search box.
Feel free to add comments to these pages. I'll see them, mainly because I've set up the site so I have to moderate everything so that I can filter out the less desirable comments.